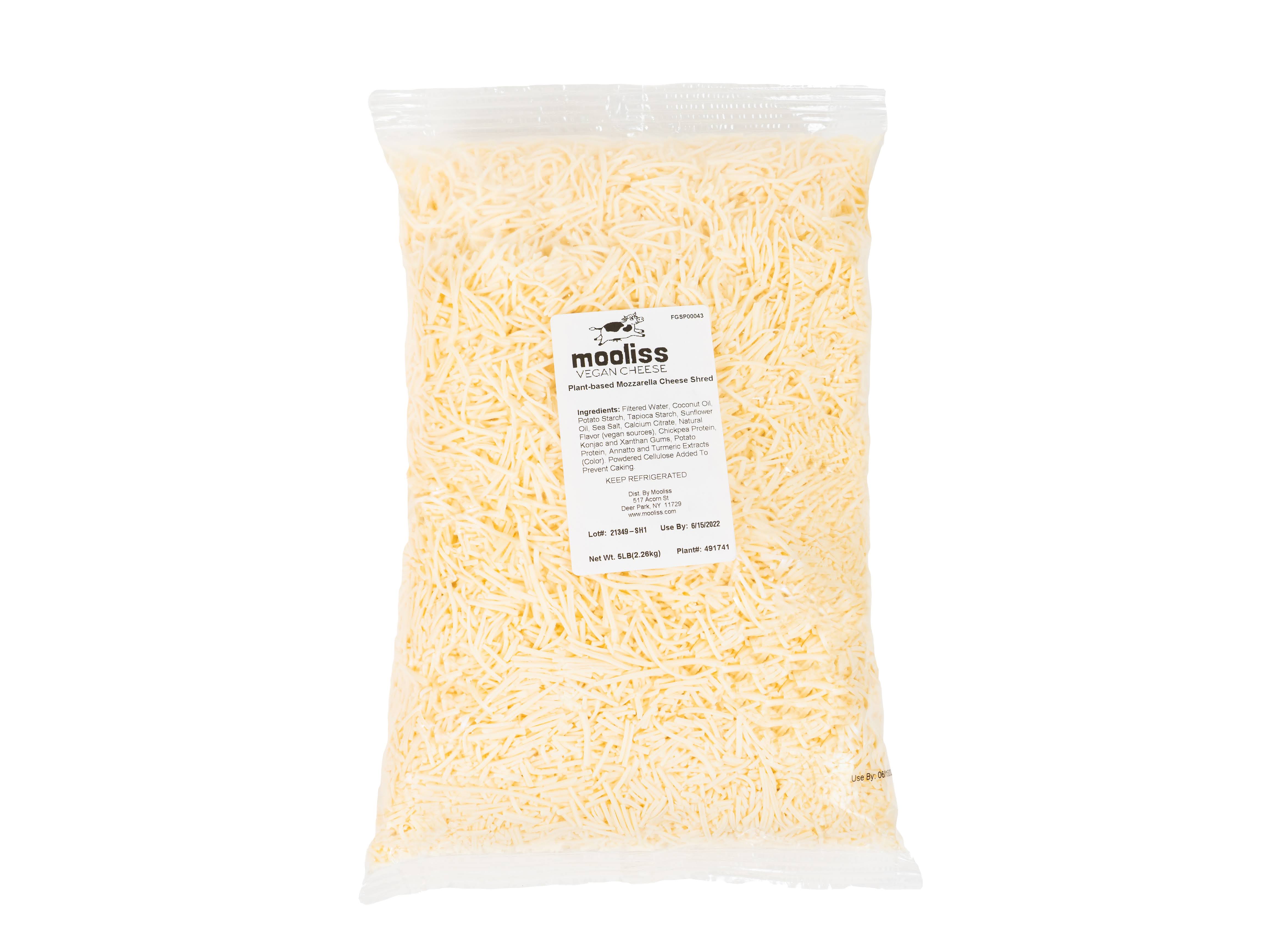 Our Vegan Cheese
At Mooliss, we love your customers (especially vegans!) just as much as you do, that's why we make smooth and creamy plant-based mozzarella that your customers will love.
So, we'd like to invite you to take advantage of our sample to have a real taste at what your customers could be enjoying!
Item Code: FGSP00043 Plant-Based Mozzarella Cheese
Shred 4/5lb bags (20lb Case) Bulk
Shelf Life: 180 Days
Your customers deserve a taste of good food, good times and lots of good memories that come with eating vegan cheese.
Ingredients: Filtered Water, Coconut Oil, Potato Starch,
Tapioca Starch, Sunflower Oil, Sea Salt, Calcium Citrate,
Natural Flavor (vegan sources), Chickpea Protein, Konjac
and Xanthan Gums, Potato Protein, Annatto and
Turmeric Extracts (Color). Powdered Cellulose Added To
Prevent Caking.
Order Your Sample Now
We're happy to help!
Are you interested in stocking Mooliss Plant-Based Cheese? We'd love to hear from you! Get in touch and we can discuss wholesale retail opportunities.

New York Headquarters
517 Acorn Street Suite F
Deer Park, NY 11729
(917) 920-2738 (text message avail.)
Email: Sales@mooliss.com

Customer Support Hours
Monday to Friday 11 am-4 pm EST